Meeting Facilities
Mt. Aetna Retreat Center offers a variety of meeting facilities — rooms and equipment to assist in your programming.
This is our main lodge and it houses food service, the dining room, six guest rooms and the 200 seat Cumberland room, our largest meeting room.
This amazing place features two meeting rooms, the Chesapeake room on the upper level, and the Columbia room and its kitchenette on the lower level, as well as rooms dedicated to nature study. Meeting rooms are unavailable on Saturday afternoons while the building is open to the public.
Cedar Hall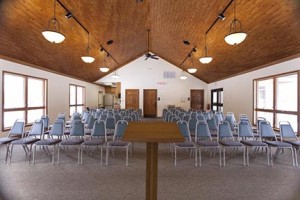 Built in 2007, this meeting building seats 70 and features a small kitchenette and gas fireplace.
Walnut Hall
This building features a small meeting room that seats 50. A single restrooms is available.
Maple Lodge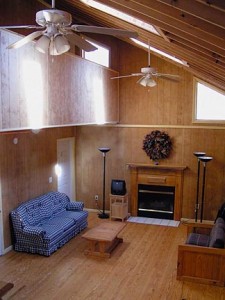 This self contained building features seven bedrooms, a full kitchen, dining area, living room and a gas fireplace. It is a great place for small groups to lodge and meet together.
Additional meeting space is available at the amphitheater and for very small groups, in some of the cabins.