Outdoor School
A Wondrous Place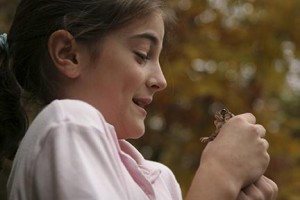 Our outdoor school is the perfect educational setting where your hands, feet, eyes, ears, nose and mind are all immersed in subject. By providing interactive learning opportunities out in nature, we aim to capture the imagination of the students and introduce them to the outdoors as a wondrous place to explore and study.
­
The standard program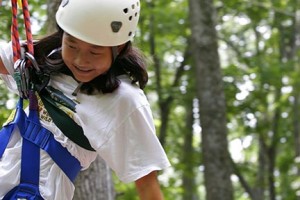 Our standard program is designed for students in fifth to eighth grades. It is offered during the spring and fall months and meets Monday through Wednesday. During this three day, two night program students will participate in 4 nature oriented classes, a full day of challenge course activities, night hikes, games, canoeing and worships tied to the theme of the year. Two nights cabin lodging and seven meals are included in the package.
The school or home school group participating in this program is required to provide staff for supervision throughout the event and the program for the two morning worships.
À la carte program
Custom designed programs are also available. Contact us for options.
Chaperones
Mt. Aetna provides the teaching and food service staff, as well as the challenge course facilitators, but each group is required to provide an adequate number of adults to supervise their students. We require at least one adult for every eight students. Additional details of chaperone responsibilities are available in our Chaperone guide found in our document center.
What to bring
During Outdoor School most of our time will be spent outside. Nights can be cool and days hot, so come prepared. Be sure to bring an extra pair of old shoes to be worn during classes where we will be in and around water. Participants will get dirty and wet, so leave the fancy clothes and expensive shoes at home. Shorts and t-shirts are acceptable, but long pants and secure shoes are required for the challenge course.
sleeping bag and pillow
t-shirts
jacket
Raincoat or poncho
socks
underwear
towel & washcloth
comb or brush
soap and container
two comfortable pair of shoes, that will stay on your feet and protect them.
sturdy pants
shorts
modest bathing suit
writing tools
Bible
Reusable water bottle
a small backpack for hikes or other activities
old pair of shoes
Optional items would include binoculars, nature field guides, hiking boots, a camera, and money to spend in the camp store.
Leave electronics, valuables, weapons, toys and bad attitudes at home.